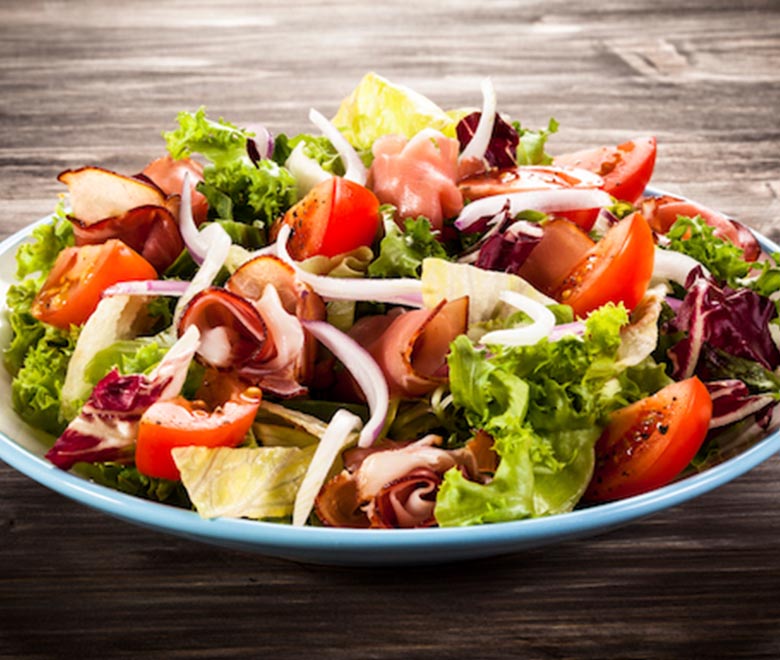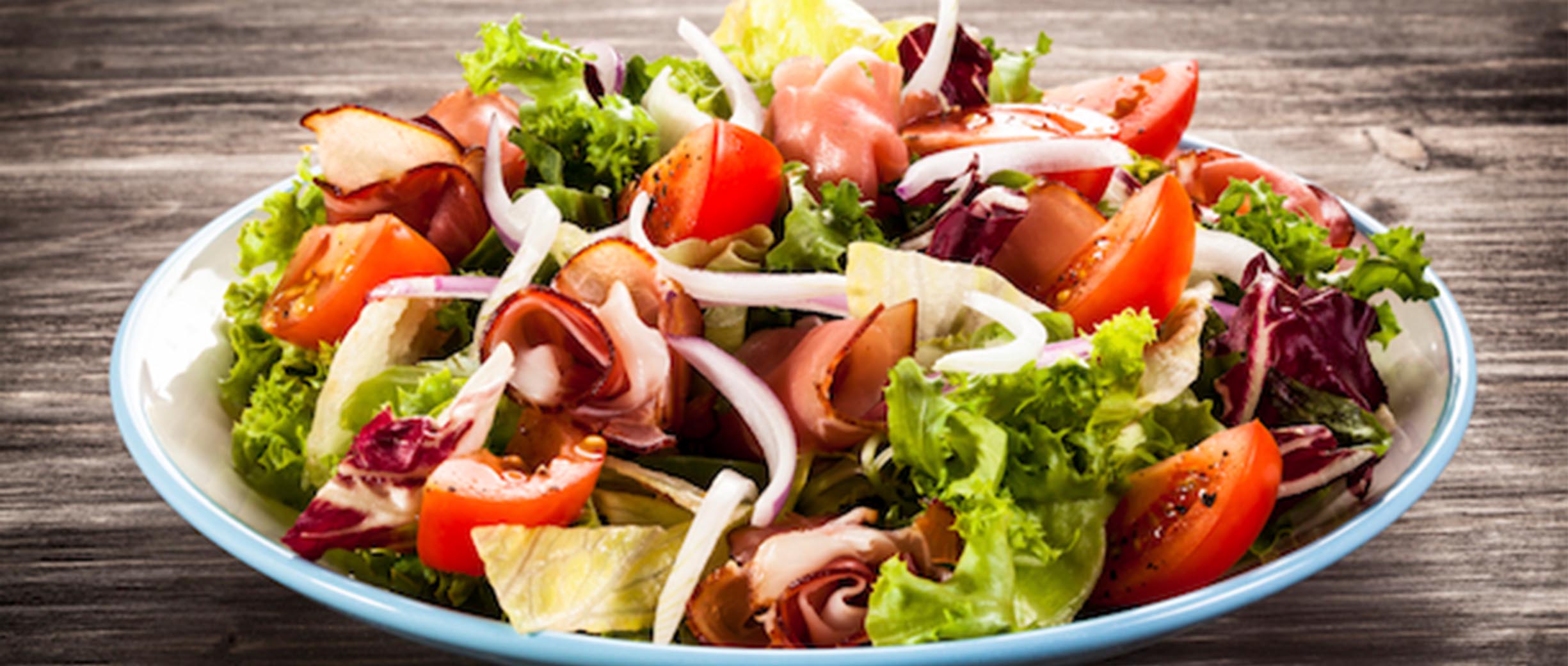 Ingredients
1 small head romaine lettuce, torn
2 cups fresh spinach leaves
1 avocado, halved and sliced
2 tomatoes, quartered
1/2 large red onion, chopped
4 ounces Land O'Frost DeliShaved Oven Roasted Turkey
4 ounces Land O'Frost DeliShaved Smoked Ham
Instructions
Chop the meat into 1/2" pieces and toss in a skillet over medium heat, stirring occasionally to sear and bring out the flavors.
Place romaine and spinach leaves in your salad bowls.
Place tomato quarters around the perimeter of the bowl.
Sprinkle meat on top of the salad.
Top with red onions and avocado.
If you prefer to toss with salad dressing, garlic vinaigrette or chipotle ranch would pair nicely.
Made With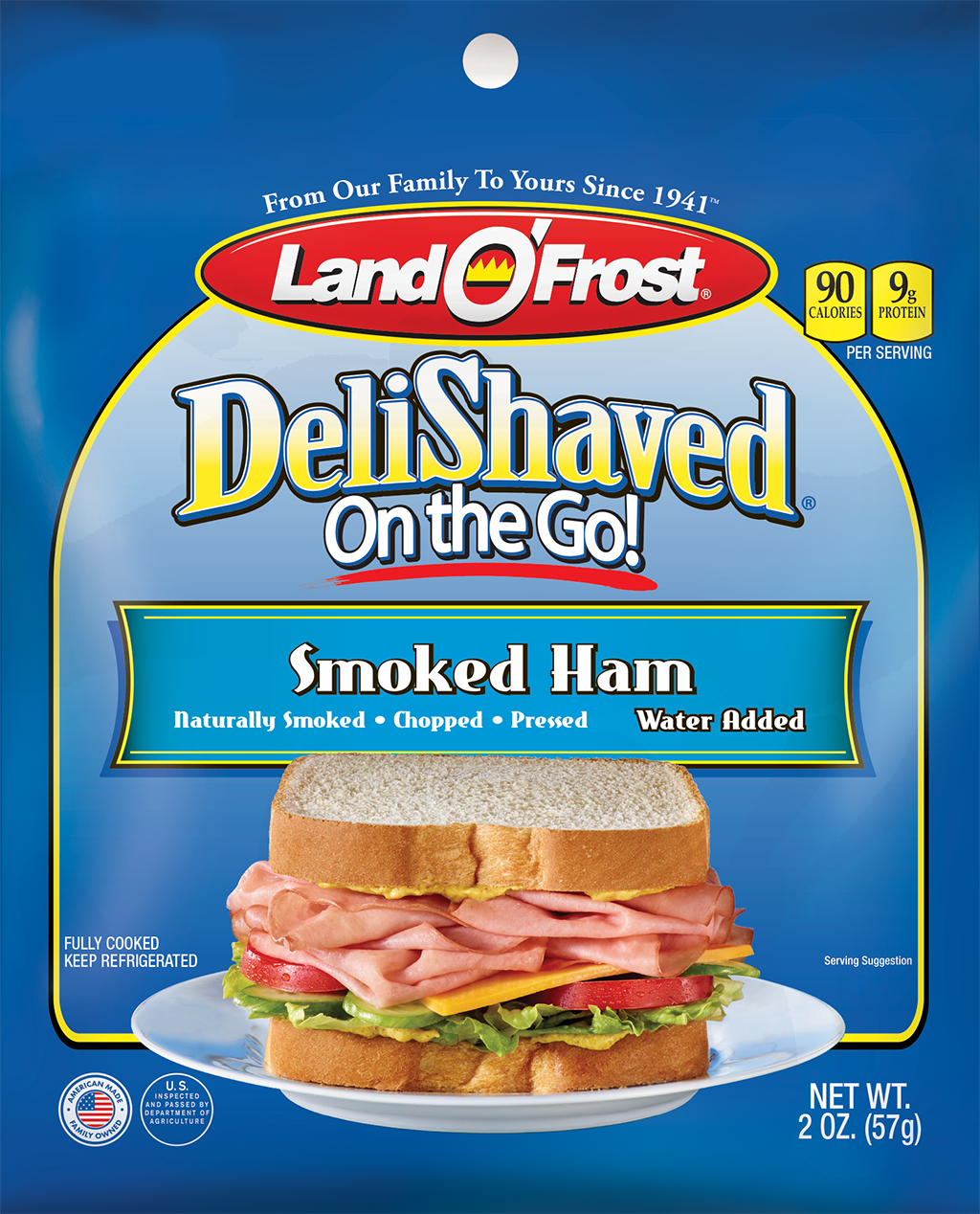 Smoked Ham
See Related Recipes