Ham, Turkey & Bell Pepper Wrap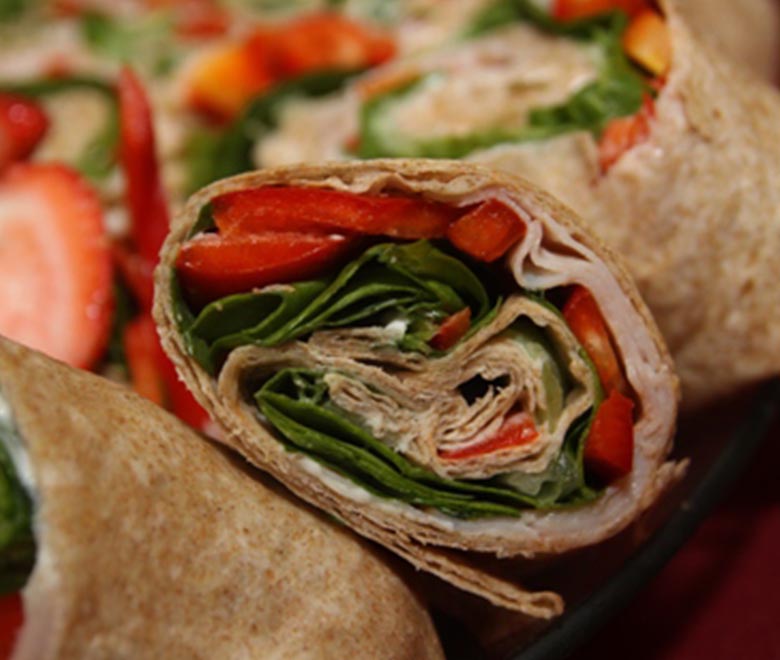 Ingredients
3 slices Land O' Frost Premium Black Forest Ham
8 fresh spinach leaves
1 slice of cooked bacon, crumbled
3 slices Land O' Frost Premium Smoked Turkey Breast
6 thin red bell pepper strips
2 thin cucumber slices (peeled, cut in half and sliced lengthwise, so the pieces are flat and long)
1 (12-inch) whole wheat or spinach herb tortilla
Chipotle mayo, basil and red pepper mayo or garlic aioli for drizzling
Instructions
Layer the ham, fresh spinach leaves, bacon and turkey, in that order, on the wrap.
Top with red bell pepper strips and cucumber slices.
Gather one side of the wrap, fold ends in and roll up.
Cut down the middle (at an angle) and serve.
Drizzle with chipotle mayo, basil and red pepper mayo or garlic aioli to add an extra zing.
Made With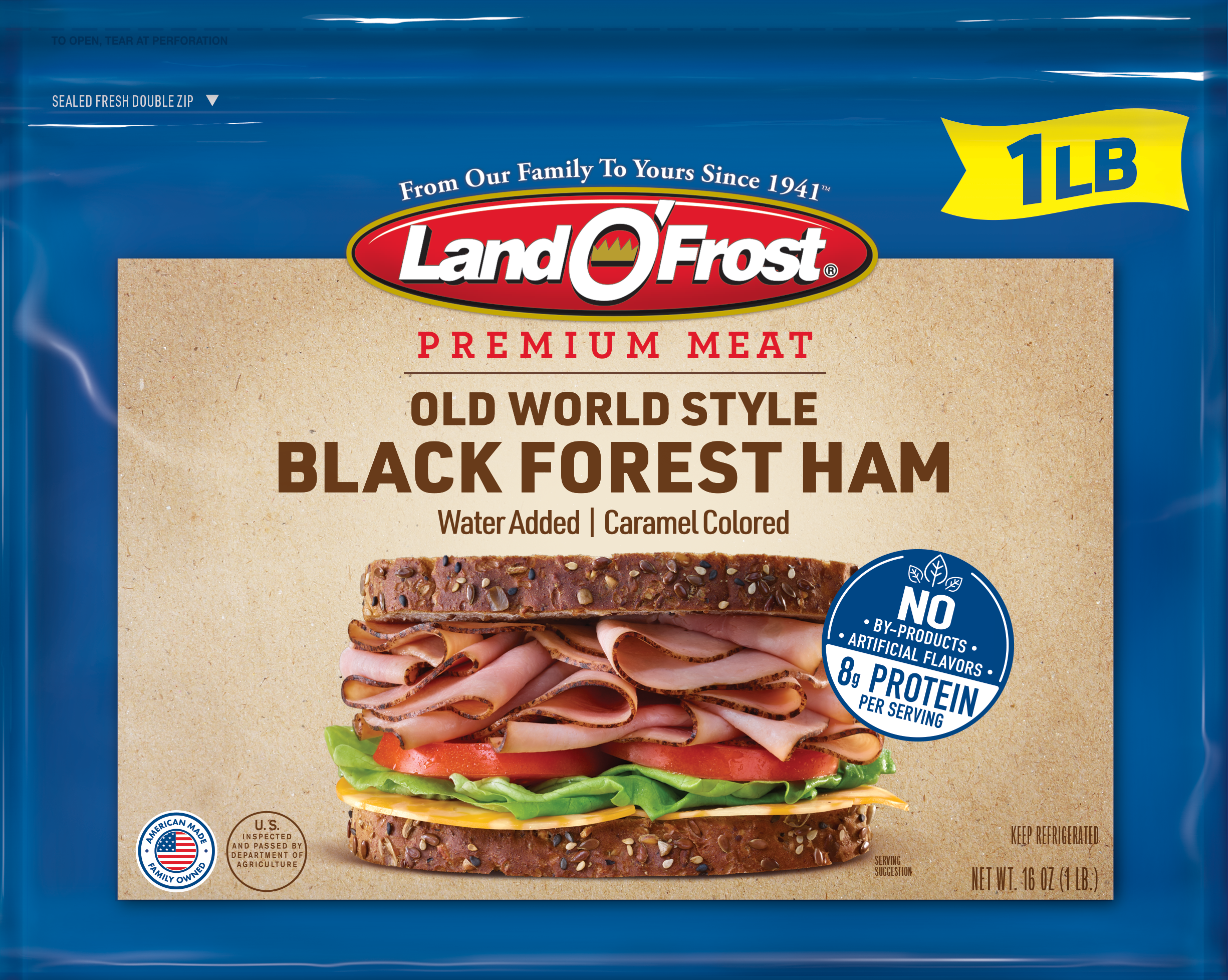 Black Forest Ham
See Related Recipes