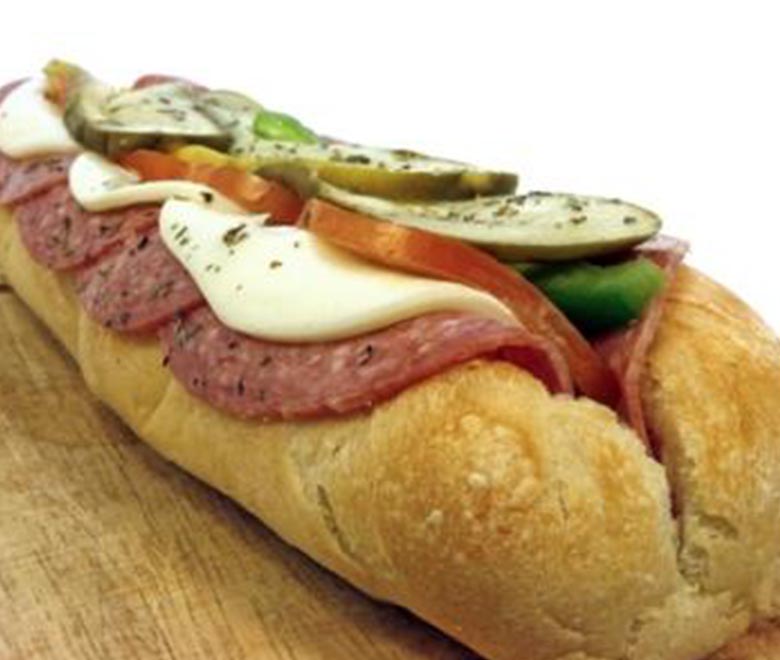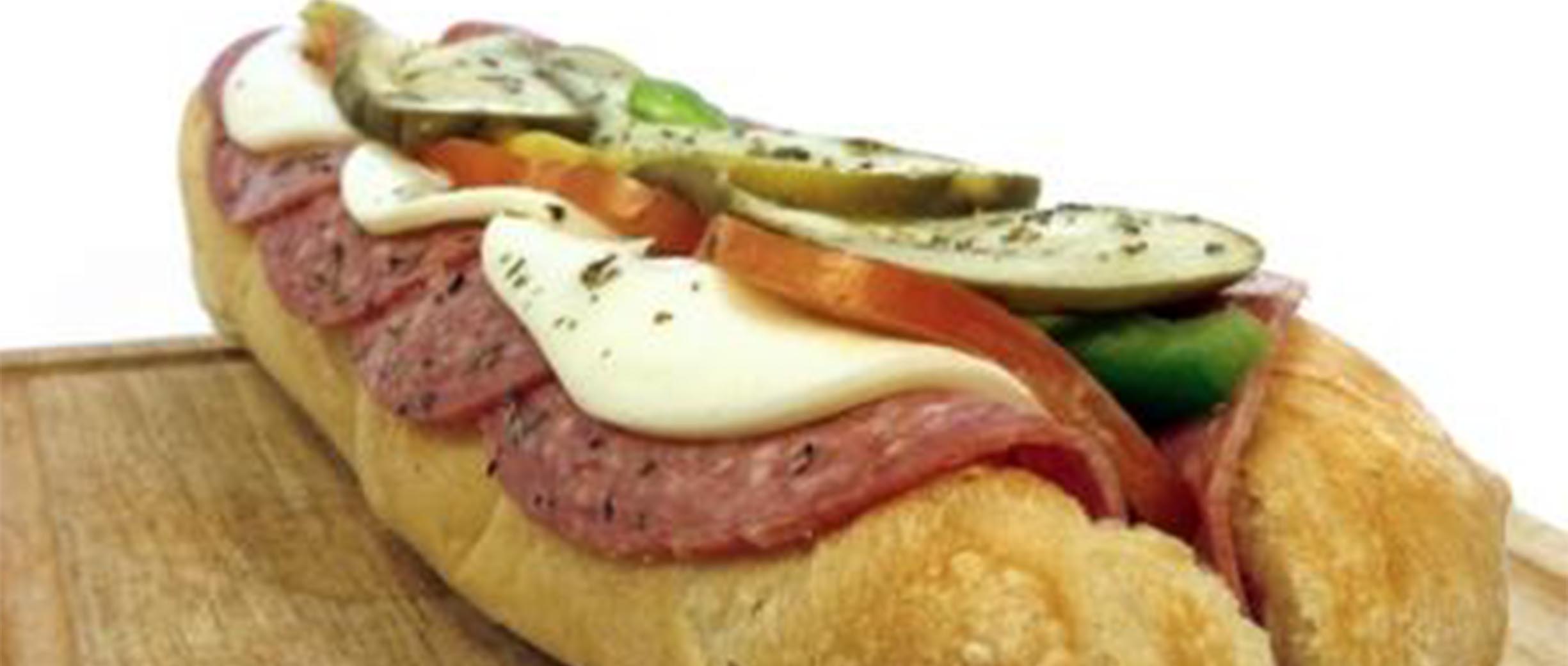 Ingredients
8 slices each from the Land O'Frost Classic Italian-Style Sub Sandwich Kit: cotto salami, bologna and smoked ham
8 slices Italian sourdough bread
2 cups shredded lettuce
8 slices mozzarella cheese
8 thin slices of tomatoes
1/4 cup Italian salad dressing
1/2 cup pepperoncini peppers, sliced
Mayonnaise, to taste
Salt and pepper, to taste
Instructions
Toss lettuce and Italian dressing together, then set aside.
Lay out 8 slices of Italian bread, spread mayonnaise on each slice, then add 1/4 cup of dressed lettuce on to the bottom layer of each sandwich.
Add the pepperoncini peppers on top of lettuce, then 2 slices each of salami, ham and bologna.
Layer two slices of the mozzarella cheese on top of the meat, then add tomatoes.
Sprinkle with a little salt and pepper, if desired, then top with last slice of bread and enjoy.
Made With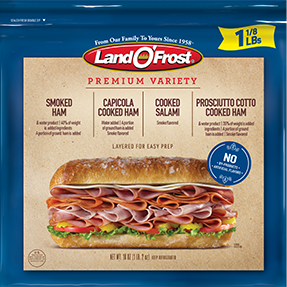 Primo Italiano-style
See Related Recipes